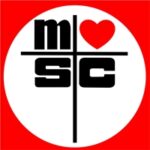 Financial Accountability formation for finance personnel in our Charism and Spirituality, accountability, transparency, etc.
Formation in economic matters begins with sharing the human, ethical, and moral purposes of service, so as to rediscover the evangelical dimension of the economic structures. This then permits one to manage economic structures according to the principles of gratuity, fraternity, and justice, and to live the reason for the gift, thus making a real contribution to the economic, social, and political development of society and of the Church itself.  Formation helps "to enter into an explicit process of discernment, purification, and reform" in concrete situations. Focusing the processes of formation on the economic dimension means to help transformation, emphasizing the need to turn towards the Lord Jesus, also with respect to economic matters, to become "witnesses of a different way of doing, acting, living". To this end, adequate preparation will be necessary in the light of the Social Doctrine of the Church. In fact, "placing themselves totally at the service of the mystery of Christ's love for humankind and the world, religious anticipate and show by their very lives some of the traits of the new humanity that this social doctrine seeks to encourage". CICLSAL, Economy at the Service of the Charism and Mission.  
This course is under preparation.