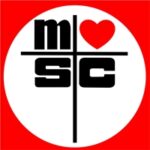 Programs to enhance the practice of leadership within the congregation.
A week-long, process-oriented program, offered in conjunction with ad limina visits to the Generalate for newly appointed or elected leaders.  This program will also be offered also as a stand-alone, interactive, online process for those already in leadership.  
Working with Cor Vitae and Cor America to develop Regional programs for the development of regional leadership. 
Online Modules pertaining to aspects of Leadership within an MSC Religious context and according to our Spirituality of the Heart.  
Creating online ongoing formation resources for those in leadership positions at all levels.  Including introductions to programs such as Profolíder in Brazil, Faith & Praxis in Rome,  and the combined resources of USG (Union of Superiors General – Men) and UISG (International Union of Superiors General – Women), as well as other resource centres. 
A program on Challenging Clericalism.  Process and input on the use of power and authority, especially in the context of clericalism, dominance and control, and integrity in the ministry of leadership.
Leadership Training modules are being prepared.