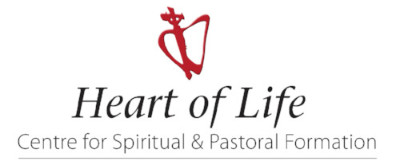 Tending Our Winter Heart:  Live-in Weekend Retreat
(Carole Carmody rsm, Marlene McGrath)
Friday 10 June 2022, 4pm to Sunday 12 June 2021, 4pm
$300 including accommodation and catering

This is a contemplative retreat. It is an opportunity to spend some personal, quality time with yourself in the quiet and beautiful environment of The Holy Name Retreat & Spirituality Centre in Cheltenham VIC.

Time is offered for personal space and reflection, within a supportive environment, as well as spiritual direction if you wish.
 Book Now




Spiritual Nourishment for Carers
(via Zoom or in-person, according to personal circumstances)
(Carole Carmody rsm, Cathy Beaton)
Thursday 16 June & 21 July 2022, 1pm-4pm
$30 per session
'Rest and self-care are so important.
When you take time to replenish your spirit, it allows you to serve from the overflow.
You cannot serve from an empty vessel.' 
(Eleanor Brown)
Carers live with profound beauty amidst the challenges of daily life. We offer these reflection/retreat days to you, a carer who may need support, a place of welcome and some nurturing.

Take some time out for yourself, if you are able, and join us for one or both of these reflection days. Each day is offered as an oasis. You will have the space and time to be silent, reflect, with the opportunity to share if you wish.  We invite you to re-energise your mind and replenish your spirit.

Depending on the group, a further retreat day can be arranged. 
 Book Now





Gifts Differing:  Understanding Your Personality Type
(in-person reflection event)
(Peter Malone msc, BA(Hons), STL, DTheol (Honoris Causa))
Saturday, 18 June 2022, 10am-3.30pm
$60 (BYO lunch; morning and afternoon tea provided)

Our popular Myers Briggs reflection day.  Attendees can complete the Personality Type Indicator form on the day.

Our graced selves, praying, communicating…
 Book Now
Feast for a Feast!
– Feast of the Sacred Heart:  Feast & Blessing
Friday 24 June 2022, 12noon-2pm  

Join us for lunch and a chance to celebrate our Feast day with our Missionary of the Sacred Heart founders.  We will reflect on and receive blessings for our call to 'be on earth the heart of God'.

Lunch provided!  RSVP to info@heartoflife.melbourne by Friday 17 June.2023 Spiritual Formation Programs
Our rolling application process for studies in 2023 is up and running and we are already receiving applications and enquiries to study one of Heart of Life's formation programs next year: Siloam Program for the Formation of Spiritual Directors (or Graduate Diploma in Spiritual Direction):  Full-time (in-person) or Part-time (in-person or online)Emmaus Supervision Program (in-person or online)Spiritual Leaders Program (online)Let the Heart Listen (in-person or online) A Taster Session will be held on Tuesday evening, 14 June 2022, 7.30pm-9pm via Zoom. The Taster Session gives you the opportunity to learn more about the program that interests you, have a facilitated experience, and get to know more about Heart of Life generally. You can register here.

If you'd like to have a conversation about one of our programs, please telephone us on (+61 3) 9890 1101.
 Bookings:  Bookings for our seminars and reflection events can generally be made up to one week before the start date (subject to places still being available) by:
* using the Book & Pay facility on our website, or
* contacting Heart of Life by:  email info@heartoflife.melbourne or tel (03) 9890 1101.

You can view and download our 2022 Program here.
Copyright © Heart of Life All rights reserved.

Our mailing address is:
Heart of Life Centre for Spiritual & Pastoral Formation
Kildara Centre, Rear 41 Stanhope Street, Malvern VIC 3144
Australia
Tel:  (+61 3) 9890 1101
Web:  heartoflife.melbourne