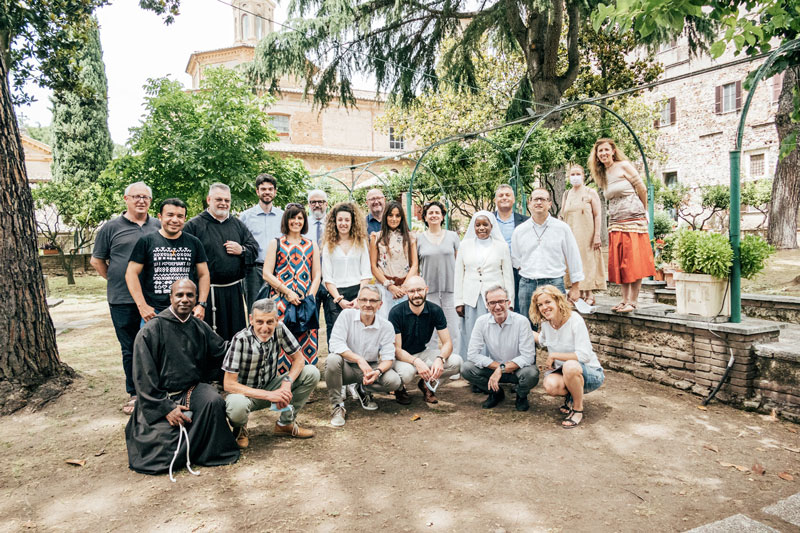 "IT IS MUCH EASIER TO CREATE SOMETHING FROM ZERO THAN CORRECT THE SITUATION."
Fra Marian, Order of the Capuchin Friars Minor
"I have been involved in fundraising for five years and the master has helped me to review my mistakes !
Being a fundraiser is not easy and this course helped me to be aware of the difficulties and ways in which to organize and carry out a project .
Personally, I see how important it is to create relationships with collaborators. Dreams are many, but I also have to deal with my strength!
It is much easier to create something from scratch, but my biggest problem is to correct the situation. Every time, when it comes to transparency, I find strong hostility.
I hope that the initial difficulties will help me to evaluate well the projects in which I would like to commit myself and the real possibility of carrying them out. "
This is the testimony of Friar Marian Jozef Zielinski, of the Order of Capuchin Friars Minor in Krakow, Poland , former student of the 2020/2021 edition of the Master Religious Fundraising.
OBJECTIVES OF THE MASTER
to create a culture of giving , of the sustainability of social action and of social impact within religious organizations;
professionalize human resources , secular and religious, engaged in the sustainability and management of the organizations themselves;
deepen the theme of the economic sustainability of real estate belonging to ecclesiastical bodies and religious organizations;
train managers capable of fundraising in organizations of the Third Sector and in organizations with a so-called ideal motive;
transform the fundraising activity from an instrumental action to a process that is able to involve the organizational and development dimension of the entities.
Also for the 2022 edition there is the opportunity for those enrolled in the master to apply for the scholarship , which this year will be supported by Innovairre Italia, partner of the Master Religious Fundraising.
All candidates who have submitted an  application for admission to the master by and no later than 1.00 pm on November 5th 2021 can apply for a scholarship.
Religious Fundraising in collaboration with ITALIAN ADVENTIST UNIVERSITY, PONTIFICAL UNIVERSITY ANTONIANUM and FRIARS MINOR UMBRIA | Organizational Secretariat at Studio Romboli Società Benefit | Tel. 0547 631351 | email: info@religiousfundraising.it