Cor Vitae Webinar Series. First Saturday of each Month, 2021.
Who is the human person / human heart of the 21st Century. How does the 21st century heart deal with its own emotions; function within a 21st Century community life; manage differences; resolve conflicts; live for, with and among others in this change of an era?
It will conclude with reflections on the openness/readiness of the heart of the 21st Century to be imbued with the Spirituality of the Heart.
This course will run from July to December 2021, every First Saturday, at 1:30pm – 3:30pm Manila Time, with the following schedule:

The time Zones: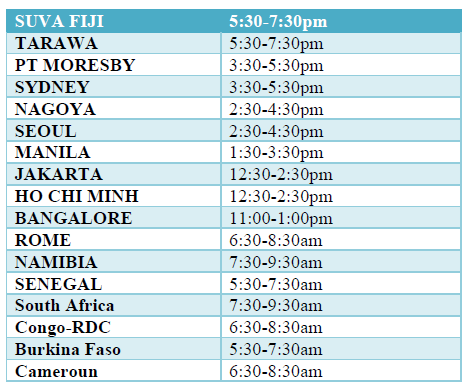 We hope that you, the members of your community and the whole Chevalier Family including the Laity in your country, will inspire and encouraged each other to participate in these Webinars, according to your own availability.
Thank you for your support.
Wishing you every blessing as we unite to make known everywhere the love of the Heart of Jesus.
Cathie Mwagioidi FDNSC
Coordinator Cor Vitae Team