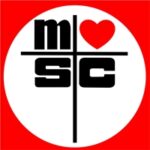 Formation in healing includes coordinating and resourcing the Society with healing methodologies and practices.  To bring about a shift in the way we think about ourselves and our hurts and woundedness. To help us become "wounded healers" able to be less defensive/protective about ourselves, and grow in our capacity for mission in a broken hurting world.
In initial Formation, formators need to have formed a healthy relationship with their own hurts and wounds in order to initiate and process the life's hurts of the formandi.  Formandi need to be engaged actively in this task of healing to ensure unhealthy attitudes are not perpetuated post-formation when it is more difficult to confront them.
A ministry of healing to be available to all members, leaders, communities and entities.  2017 General Chapter
This program is under construction.