Saint Paul University, Ottawa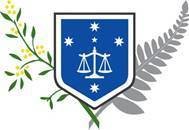 You might be interested in this Program which is offered both online and on campus (we hope) or you might know someone who would be interested in learning more about this program which was founded by our esteemed colleague Father Frank Morrisey … his legacy continues via this program dedicated to the members of leadership teams and their lay collaborators who attend yearly.
Program dates: June 6-9, 2022.
Ongoing legal education for leaders offered on line and on site in Canada.
Enrolments close  4 March 2022.
For more information: https://ustpaul.ca/en/legal-education-for-leadership-of-religious-institutes-and-their-lay-collaborators_7522_17.htm  Flyer attached.