The Faculty of Canon Law, Saint Paul University (Ottawa, Canada), the Canadian Canon Law Society and the Centre for Canonical Services (SPU) are pleased to invite you to register for the 2023-2024 Canon Law Webinar series.
All webinars are offered free of charge and are scheduled for 2:00-3:15 ET.
Registration is compulsory.
2023-2024 Series webpage: https://ustpaul.ca/en/canon-law-webinars-2023-2024_7780_1039.htm
First webinar of the series:
September 20, 2023
Sr Helen Costigane
Shepherding the Shepherds: The Pastoral Challenges of Caring for Priests who are Accused, Suspended or Laicised
(Click the link above)
Everyone Welcome!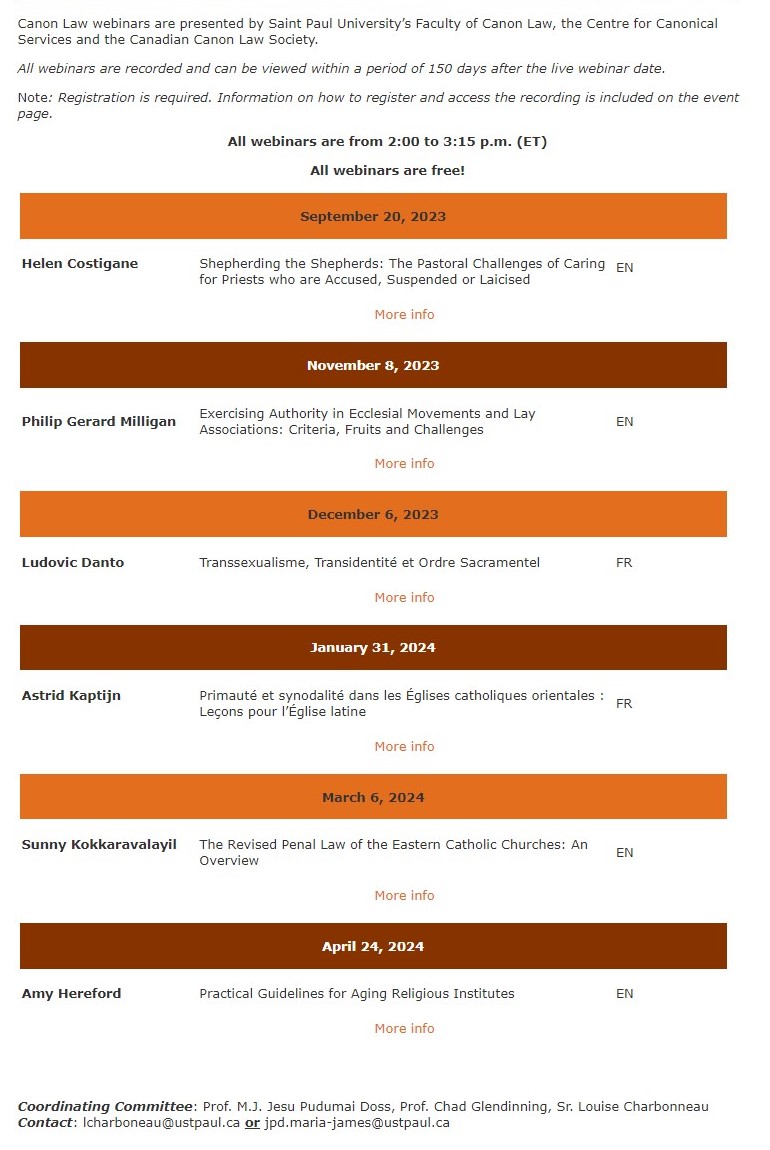 Louise Charbonneau sco JCL
Administratrice du Centre de services canoniques
Admnistrator Centre for Canonical Services
Faculté de droit canonique / Faculty of Canon Law
Université Saint-Paul / Saint Paul University
223 Main, Ottawa, ON K1S 1C4 CANADA
613-236-1393 ex 2462; 613.751.4029; cell. 613.314.2026