Heart of Life Centre for Spiritual & Pastoral Formation – a ministry of the Missionaries of the Sacred Heart – is now taking applications for its 2024 'Siloam Program for the Formation of Spiritual Directors'.  I invite you to consider whether there is anyone in your Province who may be suitable for this Program in 2024.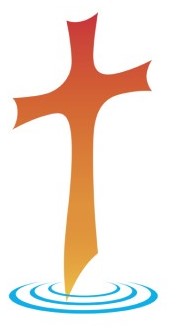 Next year, we will celebrate that the internationally renowned Siloam Program has for 45 years been guiding trainees from Australia and around the world along the path of contemplative discernment, the way of the heart!  Siloam is in fact the longest-running program for the formation of spiritual directors in Australia, having first been offered by Brian Gallagher MSC in 1979.  Heart of Life has continued the Program since 1983 to this day, building a national and international reputation for excellence. 
In the recent past, in addition to students from all Australian States, we have formed spiritual directors originating from Bougainville, China, Germany, Hong Kong, India, Indonesia, Ireland, Japan, Kiribati, Malaysia, New Zealand, Papua New Guinea, the Philippines, Singapore, Tanzania, Timor-Leste and Vietnam.
Siloam is open to men and women who are drawn to listen deeply to their own hearts, and the hearts of others, and seek to discern whether they may be called to the ministry of spiritual direction.  Graduates of the program will find their spiritual direction skills can be used in a range of settings, such as in full-time or part-time spiritual direction ministry, within a retreat centre or a house of initial formation, with parish and other ecclesial communities, assisting individuals and groups when discerning key questions, and wherever people seek to discern and respond to God's presence and call.  The depth of understanding and awareness that comes from spiritual direction formation assists not only in formal settings but also in one's everyday life in relationship with others.
Heart of Life views the formation of spiritual directors as a vital part of its charism and responsibility. The Siloam lecturers and supervisors foster a discerning, contemplative approach whereby spiritual directors-in-formation become more and more attuned to the movement of God's spirit in themselves and in their directees.
Siloam may be undertaken either Full-time over one year, or Part-time over two years. Online participants can participate in the Part-time stream of the program via Zoom on Mondays & Wednesdays. For Online students, a reliable internet connection is essential as well as a manageable time difference. More information about overseas students undertaking the Siloam Program is available on our website.
Heart of Life's connection with the University of Divinity and Yarra Theological Union enables students who meet the relevant criteria to undertake Siloam as a Graduate Diploma in Spiritual Direction, awarded by the University of Divinity.
Applicants from developing countries, the MSC, MSC sisters, and OLSH, can apply through their Provincial to the Mission Office of the Australian Province for a fee subsidy for the Siloam Program when undertaken Full-time and in-person in Australia.
Heart of Life can assist applicants with recommendations for possible accommodation options. Further support may be available if you have other suitable candidates.
Kindly note that applications for the 2024 Siloam Program close on 15 October 2023. We encourage applications as early as possible, given that places are limited. I can be contacted in Australia on (+61 3) 9890 1101, should you wish to discuss this invitation further with me.
With every best wish as we strive together 'to be on earth the heart of God'.
Kind regards,
Clare Shearman
Director, Heart of Life
 info@heartoflife.melbourne