We understand the importance of pastoral and social projects in assisting the apostolates of the Congregation and the Church in general. As a global agency for training priests and religious in the field of Project Management, PRISMA (Project Instruction for Sustainable Management) is aware of the need for constant capacity building in this area.
By means of our highly valued project trainings, we have served more than 850 Priests and Sisters around the world. During our tailor-made training programs for the Catholic leaders, they have learnt to write projects, set up project offices and learn to relate with donor agencies. We are glad to introduce our two training courses this year, catering to beginners and advanced level participants.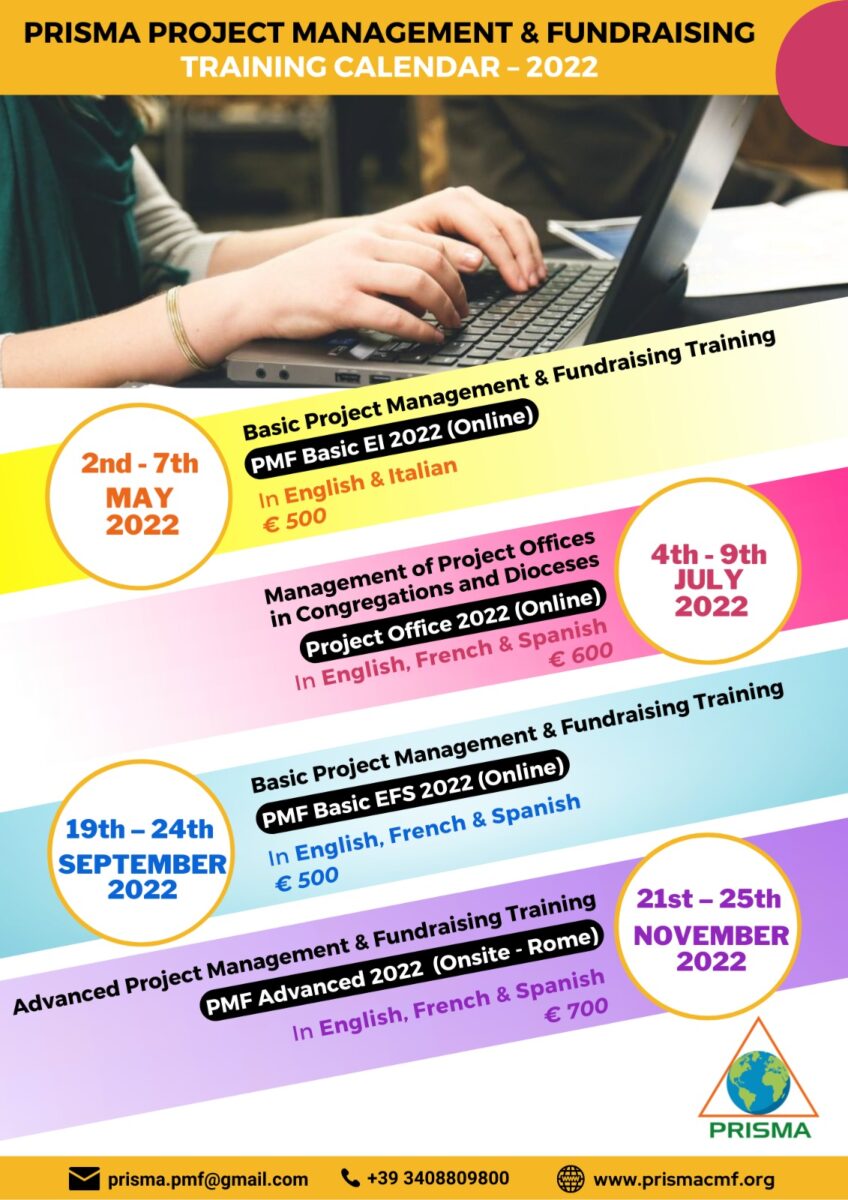 PMF Basic EFS2022 (19 to 24 September 2022), our basic level training, is designed for beginners who want to learn to write project proposals and get introduced to funding agencies. It will be conducted online through Zoom meetings at our training platform AVISHA.
PMF Advanced 2022 (21st to 25th November 2022) is an advanced level project training that will take place at Ad Gentes Centre, Nemi just outside Rome. This completely residential program trains the participants to prepare and manage large, budgeted projects funded by Catholic and Secular Agencies. We have limited seats for this training and an earlier application can ensure participation.
Both trainings will be conducted in three languages (English, Spanish and French) with simultaneous translation. I attach here the Flyers for the Trainings as well as the Enrolment Forms for both trainings.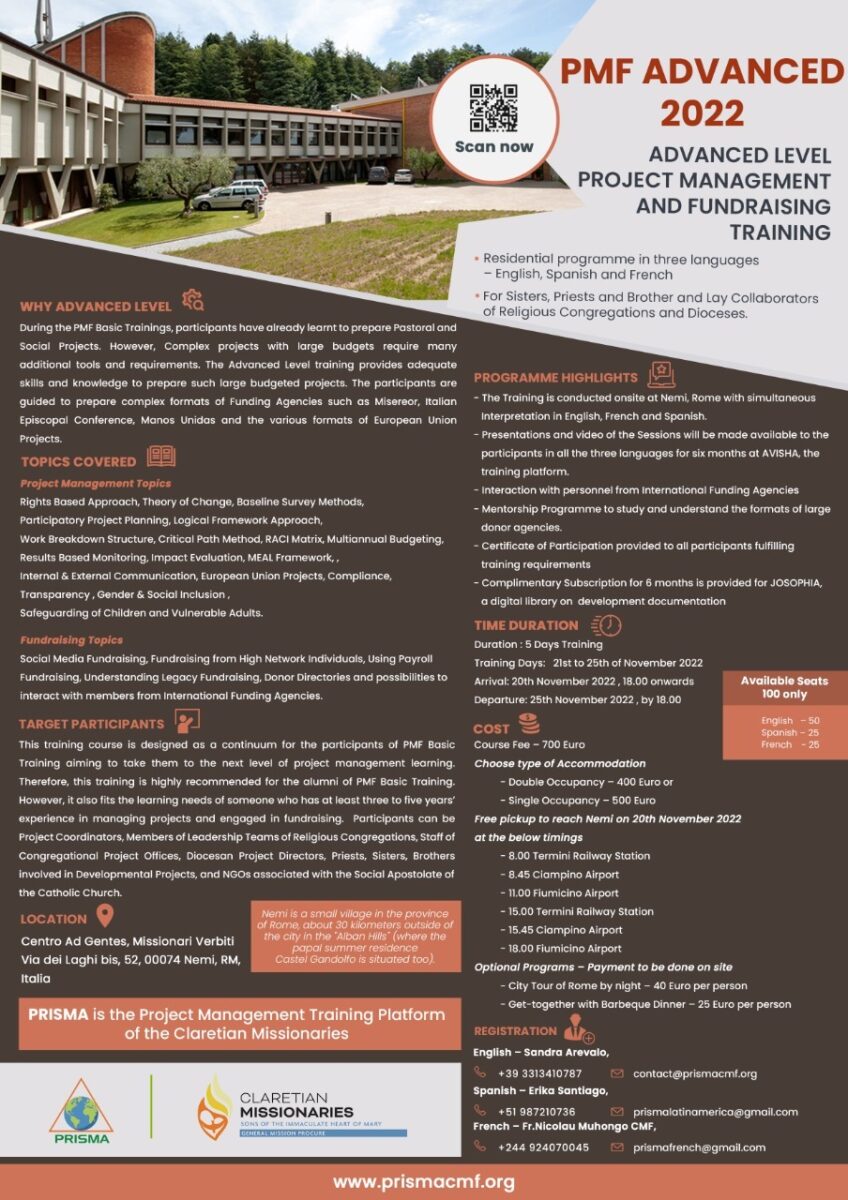 Please contact me if you need any more information and I look forward to participation of more members of your Congregation. I will be quite happy to hear your response.
Yours sincerely,
Sandra Arévalo
Contact Person- PRISMA Trainings
E-mail: contact@prismacmf.org
Mobile:. +39 331 341 0787